Taking care of the comprehensive implementation of orders for each stage of the project, we can prepare project documentation in a 2D and 3D (BIM) environment in accordance with the Investor's requirements.
Meeting the high expectations of our clients, we use BIM technologies in our work in the following areas:
We advise and solve problems related to the BIM implementation in companies as well as during the process of applying this technology
We share the knowledge and experience in BIM technology gained over many years in projects implemented in Poland and abroad
We offer advice on the development of BIM Execution Plans, improvement and ordering of models, solving technical problems of BIM technology programs as well as creating and implementing BIM standards in companies
We provide BIM Manager, BIM Coordinator and BIM Model Manager services
We coordinate BIM models in terms of checking and reporting collisions between various industries
Our team conducts multi-discipline coordination of BIM models based on Revit and Navisworks in a 3D environment. We detect "hard" collisions, when the elements physically intersect, and "soft" collisions, when the minimum distance between building elements is not kept due to the technical conditions of execution.
We coordinate BIM models of all construction industries, including:
• architecture
• construction
• sanitary installations
• electrical installations
We have extensive experience in coordinating, among others large-scale models of industrial buildings.
We model objects in 3D BIM, scanning building structures to the point cloud
We laser scan existing building structures in order to obtain a three-dimensional representation of a given object
On the basis of the created point cloud, we develop detailed BIM models of any large-volume objects
• We create BIM models using the point cloud
• Multidisciplinary coordination using a point cloud
• Building a BIM model from a point cloud
• Implementation of the model to the point cloud using the ReCap program
We replace existing 2D designs and technical documentation with multi-discipline 3D BIM models
We offer the conversion of existing 2D projects and technical documentation from DWG, PDF and JPEG files to multi-industry 3D models compatible with BIM technology
We create models in accordance with the AIA (American Institute of Architects) and BS (British Standard) standards
We offer detailed multi-discipline BIM models for each design stage (starting from the concept, construction design, tender design, detailed design and ending with the as-built design):
• architectural
• construction
• installation – sanitary
• installation – electric
We make accurate BIM models of objects, including public utility, industrial, residential and other buildings
We design and model large-scale facilities using BIM technology
We create coordinated, multi-discipline architectural, construction, installation – sanitary, fire and electrical models using Autodesk Revit software
We offer detailed multi-discipline BIM models for each design stage (starting from the concept, construction design, tender design, detailed design and ending with the as-built design):
• architectural
• construction
• installation – sanitary
• installation – electric
When designing in BIM technology, we use AIA (American Institute of Architects) LOD (Level of Development) graphic standards
| LOD | Content / Use |
| --- | --- |
| LOD 100 | Conceptual design |
| LOD 200 | Schematic design or design development |
| LOD 300 | Tender documentation and shop drawings |
| LOD 350 | Tender/executive documentation and technical drawings |
| LOD 400 | Construction / fabrication and assembly |
| LOD 500 | As-built model / Building exploitation, facility management |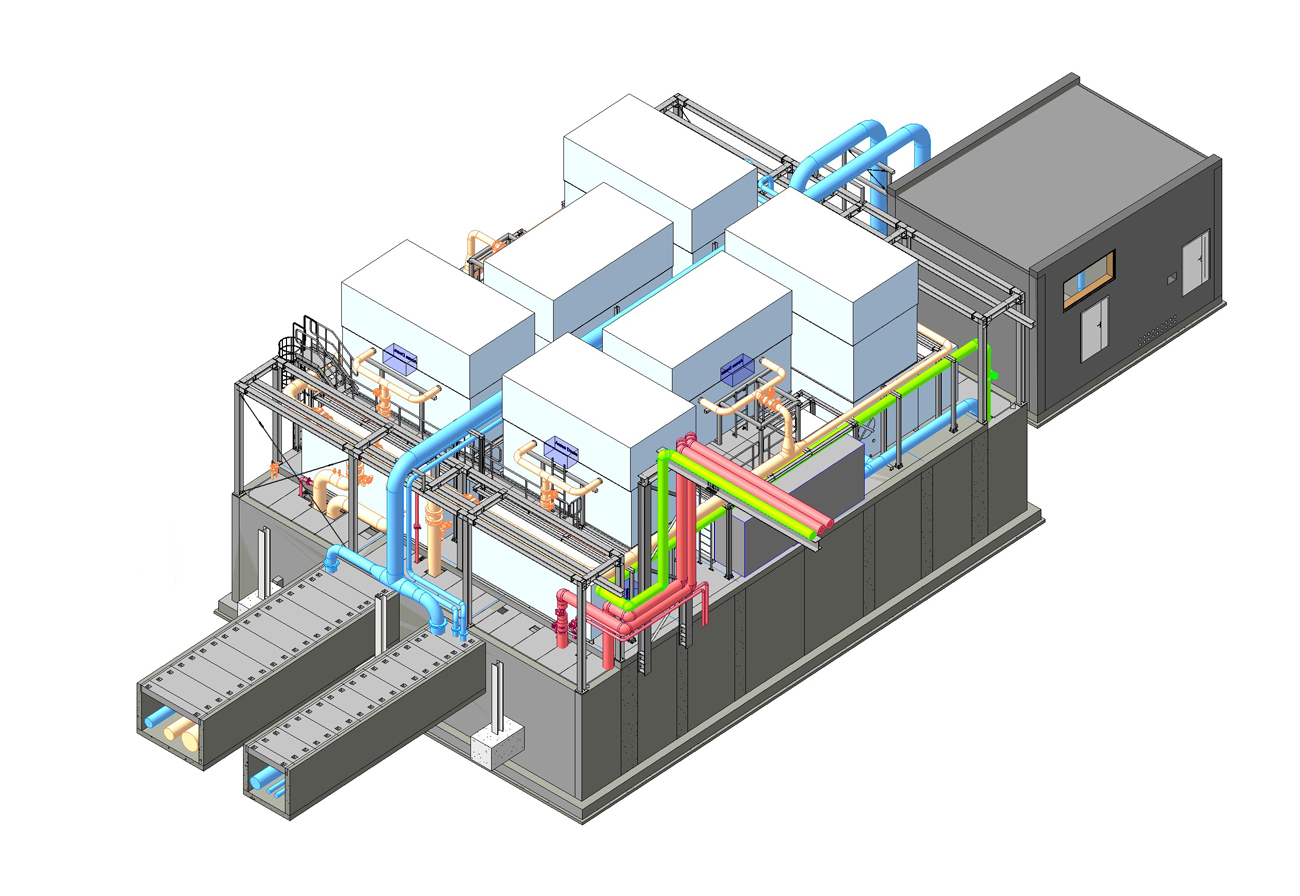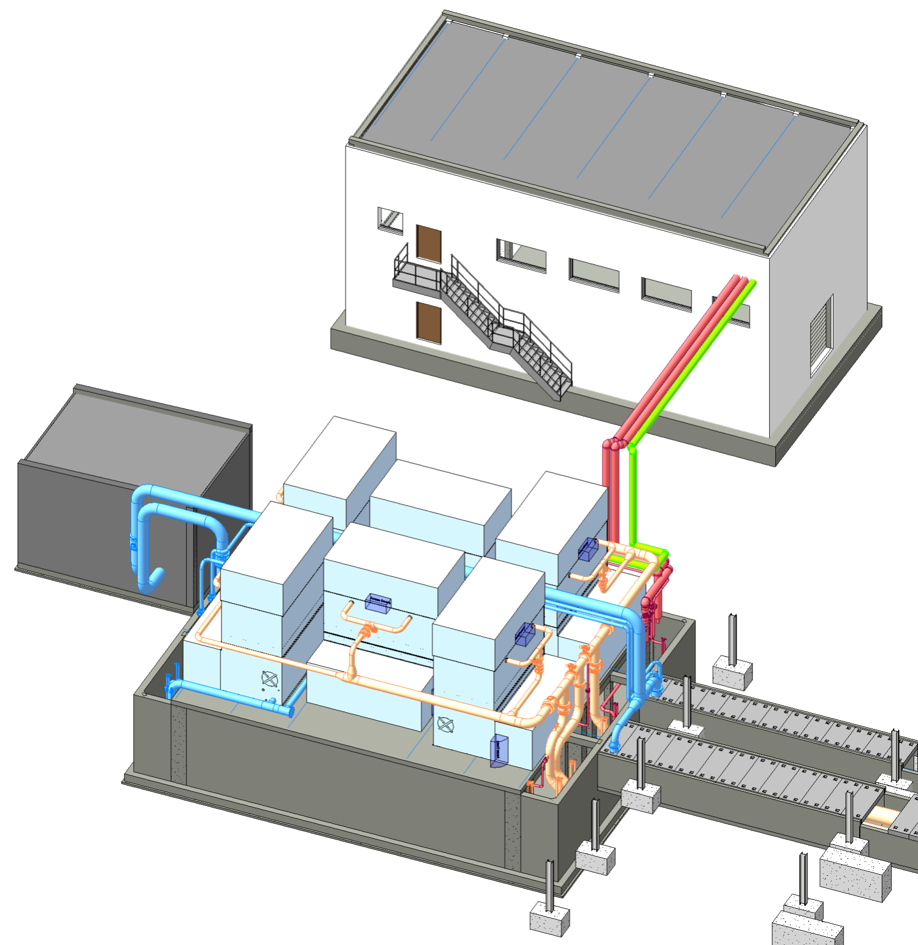 For an investment created in BIM technology, we can prepare a BEP - BIM Execution Plan